Japanese version
22-7 Wakakusa-cho, Higashi-ku, Hiroshima
TEL : 082-261-4330 FAX : 082-264-5198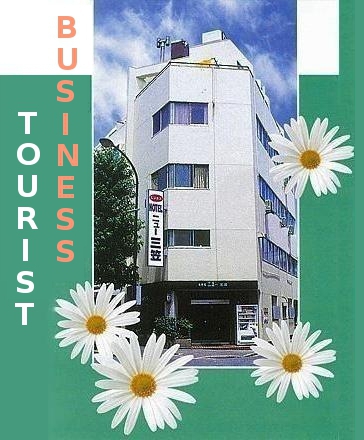 Frequently Asked Questions
Meal
Can I order room service?
I'm sorry, we don't serve food.  
Washing
Can I use washing machine and drying machine?
Yes, Washing : 200yen/use. Drying : 300yen/hour.
Wi-Fi
Can I use wifi here?
Yes, we rent a wifi router charge of free.(deposit system 3000yen)
Payment
Do you accept credit card to pay?
Sorry, cash only.
Luggage
Would you keep my baggage before check in time and after check out?
Sure. until 24 hours charge of free.    
Special discount
Please give me details of the charges for children.
The same price as adult.
Smoking room
How many non-smoking room do you have?
9 rooms.     
Curfew
Why is the closing time 24:00?
Because most of saffs are sleeping. If you will be late,Please call us.
Elevator (Lift)
Is there an elevator?
I am afraid that there is no elevator.
Internet
Do you have a broadband Internet connection for guest use? 
Yes, all rooms have internet connection.